SHIPPING BY MAIL SERVICE
In some cases, you can send us your documents and have them delivered by mail service. The choice which mailing company and service is up to you. The important part is to have a Tracking Number for your shipment. That is the unique number which could be used to trace the movement of your envelope.
In some cases we ask for self-addressed prepaid return envelope to be included with your documents. There are several options:
in Canada Post there could be bought the envelope which already has prestamped postage and Tracking Number. You should buy two: one for sending your documents to us along with the other one inside of it, for returning them back to you. They come in several sizes and look like this: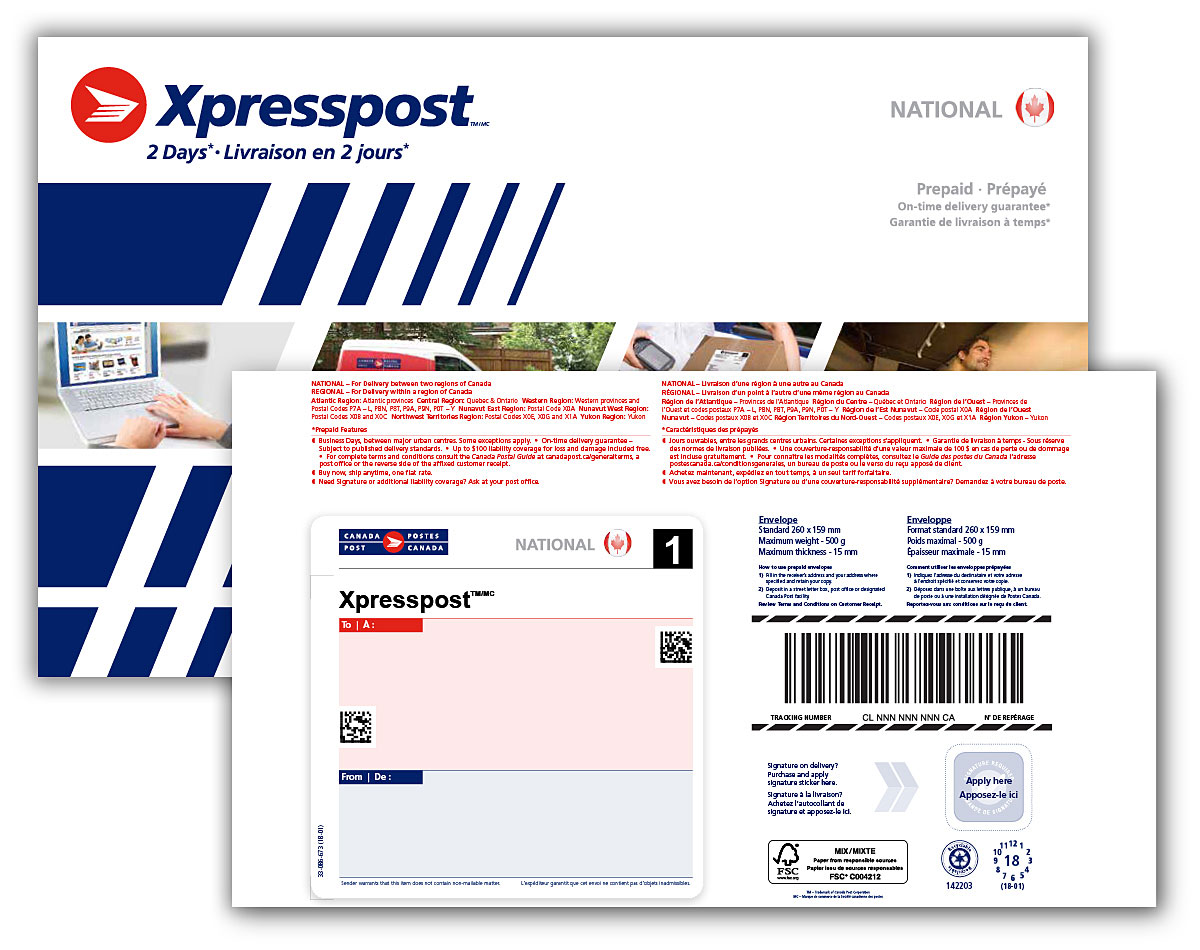 Instead of this one, for mailing inside of Canada, you may use a mailing service of any other company, like

FedEx, UPS, Purolator, etc. In such case, you may send us the prepaid Shipping label only for the return of your documents. We will schedule a pickup for you. Courier waybills with account numbers are not accepted.
All companies stated above are mentioned for the information purposes only, they are not the only way that the mailing could be done, and it's up to you and your needs to choose any one of them. This Embassy has no preference and is not doing any kind of cooperation with any one of them.