The Governer General of Canada David Johnston at presentation of Letters of Credence to H. E. Mihailo Papazoglu, Ambassador of the R. of Serbia

The Governor General of Canada
His Excellency the Right Honourable David Johnston
Presentation of Letters of Credence (Serbia, Chile, Bosnia and Herzegovina, Chad, Cambodia)
Rideau Hall, Friday, June 27, 2014

I am delighted to welcome all of you to Rideau Hall and to Canada, as you take on your new roles in the diplomatic community.
It is difficult to overstate the importance of diplomacy in today's hyper-connected world.
As heads of mission, you are an integral part of the friendship that exists between Canada and your respective countries. Even in this age of instant, global communication, there is no substitute for meeting in person to discuss important issues—or for simply talking to one another and learning about each other's cultures and nationalities.Ambassador Papazoglu, allow me to offer you my congratulations on this, your first assignment as head of mission. I am certain that your wealth of diplomatic experience will serve you well here in Canada, as will your fluency in English and French. I hope that you will be able to find ways of sharing your knowledge of Serbian culture with Canadians—and I am certain you will find us an eager and receptive audience.
I would also like to extend my sympathies and best wishes to you, and to the people of Serbia, as you deal with the effects of the severe flooding in your country. Please know that Canada's thoughts are with Serbia and the Serbian people during this difficult time. The strong people-to-people ties that exist between Canada and Serbia form the basis of our cultural, educational and economic relationships, and I look forward to continuing these relationships in the years to come.
---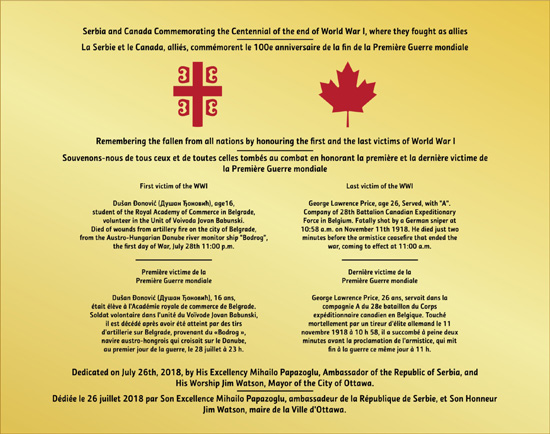 Full version of the plaque, here to open
Dedication of the plaque commemorating the Centennial of the end of World War I, where Canada and Serbia fought as allies, by His Worship Jim Watson, Mayor of the City of Ottawa and His Excellency Mihailo Papazoglu, Ambassador of the Republic of Serbia,Thursday, July 26th 2018.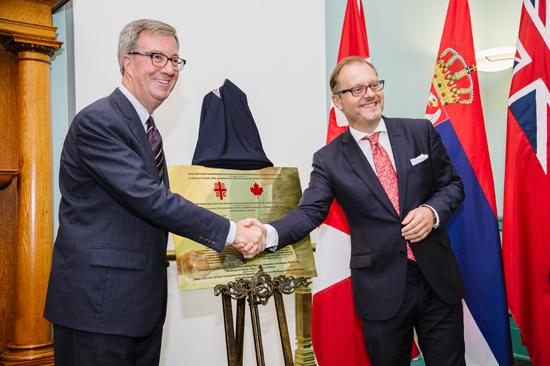 ---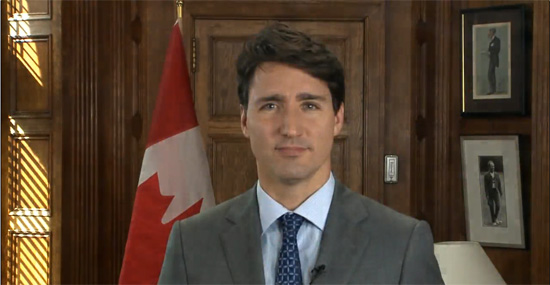 Congratulation message to the Prime Minister of Canada Justin Trudeau for the celebration of the 100th anniversary of the Serbian Orthodox Church of St. Nikola in Hamilton, October 23, 2017 - VIDEO
---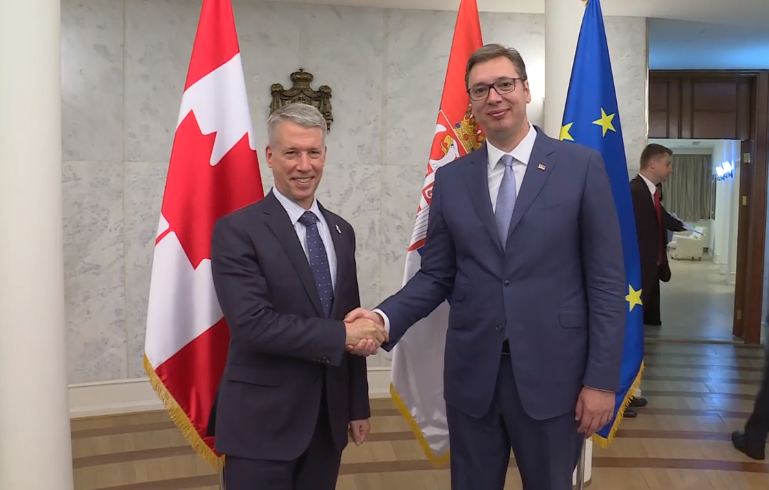 President Aleksandar Vučić and Andrew Leslie, Parliamentary Secretary to the Minister of Foreign Affairs of Canada discussed regional stability, strengthening the role of civil society and expanding economic ties between Canada and Serbia - VIDEO
---
| | |
| --- | --- |
| | |
| H. E. Ivica Dacic, PPV and MSP and Jastin Trudo, Prime Minister of Canada, Antananarivo Summit of Francophonie, Madagascar, November 2016. | H. E. Ivica Dacic, PPV and MSP and Michel Jean, Secretary General, Antananarivo Summit of Francophonie, Madagascar, November 2016 |
---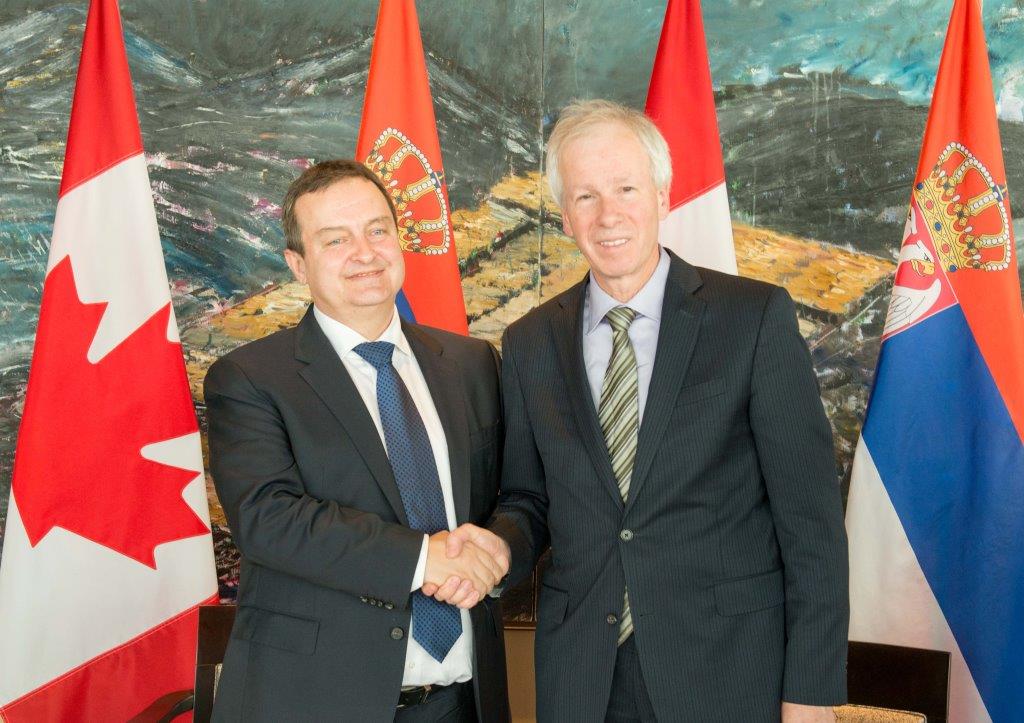 H. E. Ivica Dacic, PPV and MSP and Stefan Dion, 75 years since the establishment of diplomatic relations, Ottawa, November 15, 2016
---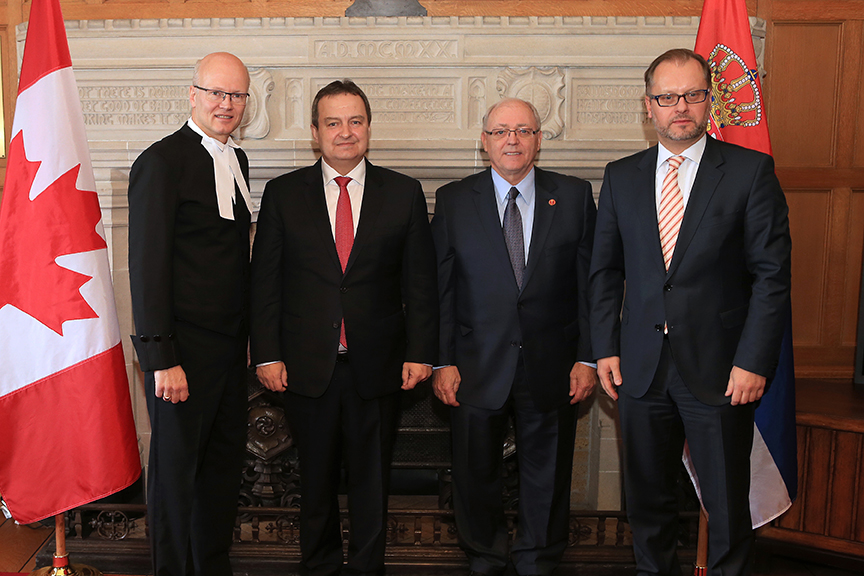 Mr. Geof Regan, H. E. Ivica Dacic, PPV and MSP, Mr. George Furey and H.Е. Mihailo Papazoglu, Ambassador, 75 years since the establishment of diplomatic relations, Ottawa, November 15, 2016
---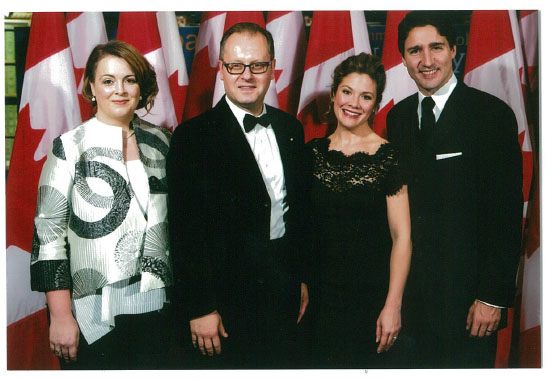 Reception - Mrs. Durda Papazoglu, H.E. Mihailo Papazoglu, Mrs. Trudeau and Premier Justin Trudeau, December 2015, Ottawa
---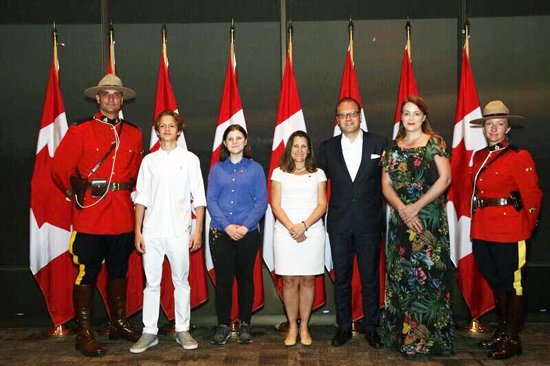 H.E. Mihailo Papazoglu, Ambassador and Kristi Frelend, Canadian Minister of Foreign Affairs at the 150th anniversary of the Day of Canada, July 1st, 2018 in Ottawa
---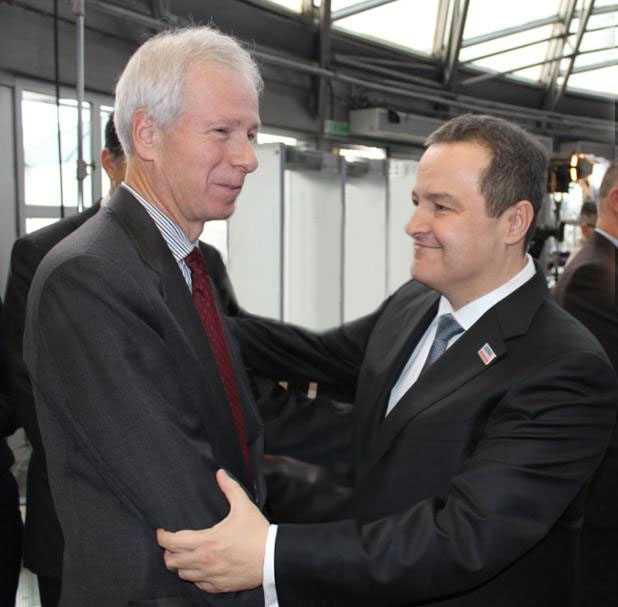 Mr. Ivica Dacic, PPV and SME of the Republic of Serbia and Mr. Stefan Dion, Minister of Foreign Affairs of Canada, OSCE Ministerial Meeting, December 3 and 4, 2015 in Belgrade, Serbia
---
Mr. Ivica Dacic, PPV and SME of the Republic of Serbia Stefan Dion, Minister of Foreign Affairs of Canada, OSCE Ministerial Meeting, December 3 and 4, 2015 in Belgrade, Serbia
---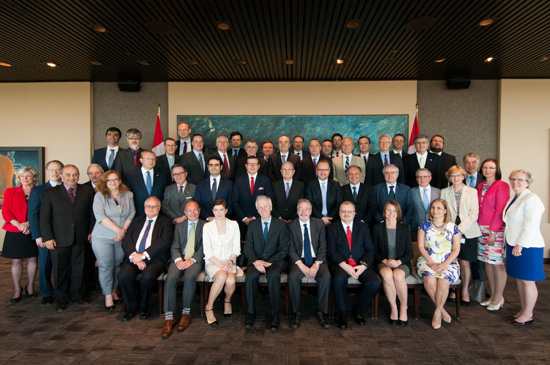 Group photo taken on courtesy courtesy meeting of heads of mission of the European Group hosted by Honorary Stephane Dion, Minister of Foreign Affairs, June 17, 2016
---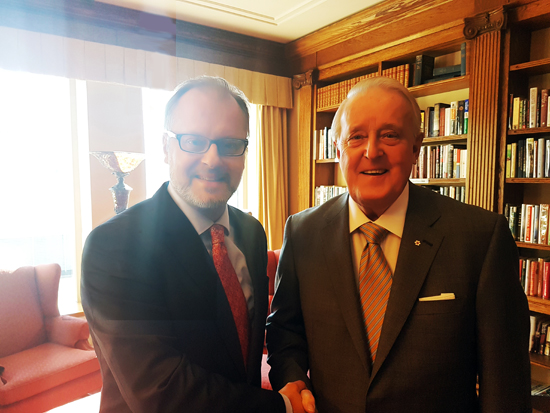 H. E. Mihailo Papazoglu with the former Prime Minister Brian Mulroney at the Rideau Club, Ottawa, June 2018
---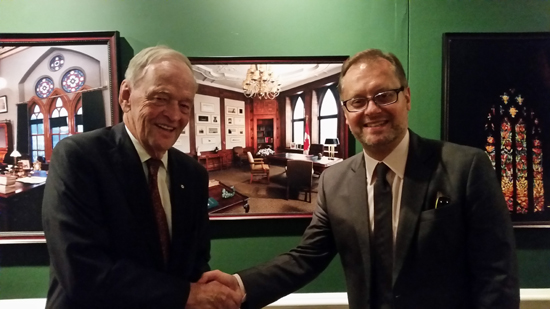 H. E. Mihailo Papazoglu with the former Prime Minister Jean Cretien at the Rideau Club, Ottawa, September 2016
---