---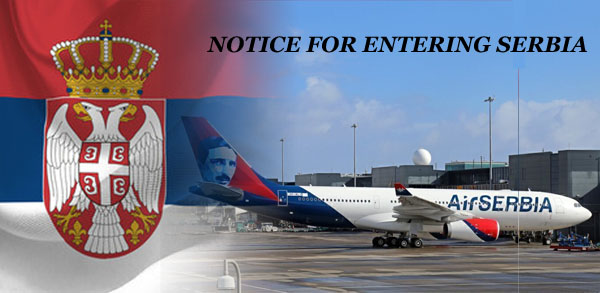 NOTICE FOR ENTERING SERBIA
We invite citizens to MANDATORY check the information regarding entry into the territory of the Republic of Serbia, as well as information on measures for entry into other countries of the world. All information is updated daily!

Requirements for entry:
https://www.mfa.gov.rs/en/citizens/travel-serbia/covid-19-entry-requirements

Conditions for travel:
https://www.mfa.gov.rs/en/citizens/travel-abroad/covid-19-travel-requirements

Testing can now be done at the airport "Nikola Tesla". The laboratory is open 24/7:
Website: beg.aero/lat/node/470
https://www.srbija.gov.rs/vest/en/165008/new-anti-epidemic-measures-in-force-from-20-december.php
---
May 21st, 2021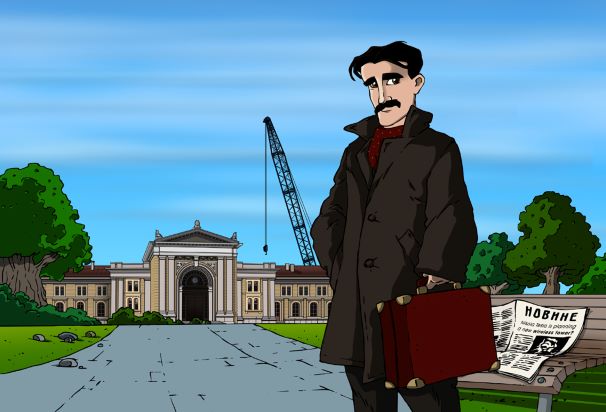 An online application for "VISA TYPE D" which is issued for longer stay of 91 to 180 days in the Republic of Serbia, has been acitve from May 20th, 2021. In order to apply for visa mentioned above, please follow the link:
"eCONSULATE" (https://econsulate.gov.rs/) ONLINE APLICATION IS ONLY FOR WORK PERMIT
Application is bilingual in English, Serbian Cyrilic and Latin alphabet.
---
Site to support people who plan to return to Serbia
We are here to support people who plan to return to Serbia, have business venture or a scientific and professional career, to provide information on all ways to get in touch with Serbia, to help cooperate with local talents and extraordinary initiatives and to provide a framework for better Serbian communication. companies at home and abroad:
Serbian version only: https://tackapovratka.rs/o-nama/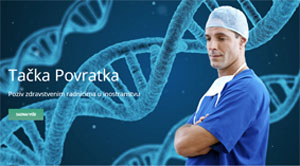 ---
Serbia Has Opened Its Borders for Businesspeople from the World
Serbia has opened its borders for businesspeople from the entire world, who will be entering this country from tomorrow by a special simplified procedure, which is different from the rules that apply to other travellers. At the initiative of the Chamber of Commerce and Industry of Serbia, the Government of the Republic of Serbia has allowed foreign and domestic citizens, who enter the country for business reasons, to cross the border only by previously informing the Chamber on their arrival, and afterwards, within 24 hours after entering the country, to obtain and submit a negative RT-PCR test or antigen test for the SARS-CoV-2 virus detection.
"In these circumstances, when most countries introduce additional restrictions, Serbia has found a way, with the application of the epidemiological measures, to facilitate business operations to business people from the entire world, companies already operating here, as well as those that are entering our country for their future business by simplifying the procedures for entering the country, with the support of the Chamber of Commerce and Industry of Serbia in performing the required formalities", Marko Čadež, President of the Chamber of Commerce and Industry of Serbia, said.
Čadež reminded that business travel and contacts with businessmen were not a matter of choice, but the need of business, and expressed his hope that other countries would follow Serbia's example so that companies all around the world would be able to carry out their business activities during the global health crisis with the lowest possible costs and waste of time, and to get out of the pandemic crisis with the least possible consequences.
According to the new rules that are valid as of 21 January, owners, managers, and employees within their companies, who intend to arrive to Serbia for business reasons, will previously have to inform the Chamber of Commerce and Industry of Serbia on their arrival, which will timely inform the border police on it in order to enable them to cross the border. Upon entering the country, they will be tested in a Serbian reference laboratory, submit the test to the Chamber, and if the test is negative, they will continue to carry out their planned activities.
For the announcement of arrival, and all necessary information and support, please contact the Chamber of Commerce and Industry of Serbia by e-mail: inocovid19@pks.rs
The request should be submitted in written 48h before the date of entry to Serbia on the memorandum of the company containing the following information:
a. name and surname of the person (or persons) coming to the Republic of Serbia
b. passport number and the country that issued the passport
c. business reasons for coming to the Republic of Serbia
d. date and border crossing of entry into Serbia
e. flight number / car registration number, etc.
f. address and duration of stay in the Republic of Serbia, contact phone, e-mail

Chamber of Commerce and Industry of Serbia reminds that these new procedures will not apply to those who arrive from Albania, Bosnia and Herzegovina, Bulgaria, Montenegro, and North Macedonia that are allowed to enter Serbia without a PCR test in compliance with the previous decision.

https://pks.rs/vesti/serbia-has-opened-its-borders-for-businesspeople-from-the-world-3785