Articles
SCOTT TAYLOR: Thuggish Kosovo president not aligned with Canadian values
EXCLUDED - The army condemned for endangering its soldiers by the use of depleted uranium in Kosovo
EX-YU Aviation News
Canadian envoy hints at Toronto - Belgrade flights
The 14th Annual Serbian Festival 2019 in Ottawa
Dutch state accepts partial liability for Srebrenica deaths
Kosovo PM Haradinaj resigns over war crimes summons
Kosovo PM resigns after being called as a witness for war crimes court
Kosovo PM resigns after being summoned to Hague war crimes court
Nikola Tesla Day July 10 as Edmontonians celebrate prolific inventor
Nikola Tesla Day in Edmonton celebrates science
Internationally renowned inventor honoured at Edmonton event (VIDEO)
This win means everything': How Canada is celebrating the Raptors NBA championship

Photo Gallery: Canada vs. Serbia in Nations League volleyball, Sunday, June 9

Canada Answered The Call By James Joe Bissett
We are all Serbians - Serbian Fest in Calgary, May 18-19, 2019
Coach likes direction Fury are headed

Trump, the pushy peacemaker, urges Serbia and Kosovo to settle old feuds – and potentially create new ones

Canadian international goalkeeper Milan Borjan honoured by Red Star Belgrade
MEET MILORAD KRSTIĆ, BUDAPEST'S MASTER ANIMATOR OF NEW HIT FILM 'RUBEN BRANDT, COLLECTOR

World War I: Serbia's Agoni in the Great War by H.E. James Joe Bissett, ex Ambassador of Canada in Belgrade

Djokovic downs Nadal for record seventh Australian Open men's title

ON TARGET: Map of Europe can only be redrawn by U.S.

Historic plaque marks Montreals first Serbian Honorary Consulate

WWI centennial of the Great War Armistice
Recognizing Serbia's Sacrifice 1914-1918

Serbian coach: "Kokoskov has ideas to make the Suns shine brighter"

Red star Belgrade's Milan Pavkov is hosted in the air by teammates to celebrate his brace in a raucous 2-0 home win over Liverpool, Nov. 6, 2018
The Ottawa Diplomatic Association hosted it's general annual meeting in Westin Hotel Ottawa, October 2018
Calgary Tesla Society
Novak Djokovic beats Anderson for fourth Wimbledon title

KOSOVO TEN YEARS AFTER

ARTICLE - H. E. James Byron Bissett, former Canadian Ambassador to Yugoslavia

KOSOVO INDEPENDENCE - CELEBRATION OR DISASTER?
Serbs boycott as Kosovo celebrates 10 years of independence
It's not a happy birthday for Kosovo
Holocaust (Serbia born) survivor William Glied tirelessly shared stories of life in concentration camps
Nikola Popovic named Head Coach
R3 of UQTR
Co/Create together Serbia - Canada 2017
An Inside Look at the Serbian Wedding That Brought Out Europe's Royals
ARTICLE
EVEN THE GREAT NIKOLA TESLA WOULD HAVE BEEN A REFUGEE TO CANADA TODAY
Why This Serbian Temple Is Eastern Europe's Sagrada Família
The first North American author to be chosen to serve as writer-in-residence at the House of Writers in Trsic, Serbia
Les grands reportages
La Yougoslavie: de l'autre côté du miroir
MARINA ABRAMOVIĆ: Body of work
Canada's Bid For UN Security Council Seat Backed By Serbia, Despite Kosovo War
Diplomatica: Serbia back Canada's UN bid
Serbian foreign Minister in Canada

Written statement by H.E. Mihailo Papazoglu, given to weekly magazine "Hill Times"

Eva Bee - Ivana Borojevic, Food TV Persona in Ottawa
A different kind of Danube cruise - "Belgrade is an incredible city filled with kind and generous people"
Part of Burlington Street is now Tesla Boulevard - Dignitaries cut a ribbon and released pigeons on a closed part of the former Burlington Street
Video: Tesla cars go down Hamilton's new Nikola Tesla Boulevard
Milan Lucic happy to give Oilers 'a little swagger'
Nikola Tesla street renaming honours inventor who electrified Hamilton
Hamilton's Serbs celebrate Nikola Tesla's 160th birthday with street naming

Story about Leader Project that was held last May in Belgrade in organization of CANSEE

Mr. Wayne Anderson, MLA for Highwood, Calgary, " Serbian Fest 2016"
CKCU 93.1 FM - "Monday's Encounter" Guest H.E. Mihailo PAPAZOGLU
Serbia: 2 Hostiges kiled in US airstrikes in Lybia
Harper wanted to pull out of European security organization, dioplomats say
Harper wanted to pull out of European security organization, dioplomats say
Le Journale de Montreal - FIAT 500L Popemobile made in Serbia
Globe and Mail - Serbia's Novak Djokovic signs autographs after winning, Јаnuary, 2016
Ana Sokolovic - The Serbian expat has lived in Montreal since leaving her homeland...

Speech of Ambassador Mihailo Papazoglu for the First Canadian - Serbian Business Forum - Serbian version only
Written statement by H.E. Mihailo Papazoglu
Serbian Ambassador to Canada Mihailo Papazoglu discusses the Syria refugee crisis
Serbia: A new investment frontier
"Velickovic" at Alpha Gallery is the Season's Biggest Art Event
The European city you haven't thought of visiting
Economic ties push political talk, says Serbian envoy
Diplomatica: Serbian aspirations
Gavrilo Princip, the man who foreboded freedom
Gavrilo Princip, who triggered a war, was also a Serbian hero
Serbia and Canada, fighting on the right side of history
Opinion: A defining war for Serbia
Opinion: Canada and Serbia were First World War
Gavrilo Princip, l'homme qui annonça la liberté
Serbie - Le droit d'exister
SERBIA and CANADA, fighting on the RIGHT SIDE of history

H.E. Mihailo Papazoglu - New Arrivals 2014
Delegation from the Embassy of the Republic of Serbia laid a wreath on May 9th
Charge d'affaires, a.i., of the Embassy of the Republic of Serbia in Ottawa, Mrs. Mirjana Sesum-Curcic, laid a wreath on the occasion of Victory Day over Fascism, at the "Ottawa Memorial - Commonwealth Graves Commission" monument.
Above mentioned monument commemorates those who lost their lives while serving or training with the Air Forces of the Commonwealth in Canada, the West Indies and the United States in the Second World War, and who have no known grave. Among fallen members of the Allied Air Force is Nikola M. Popović (flying officer).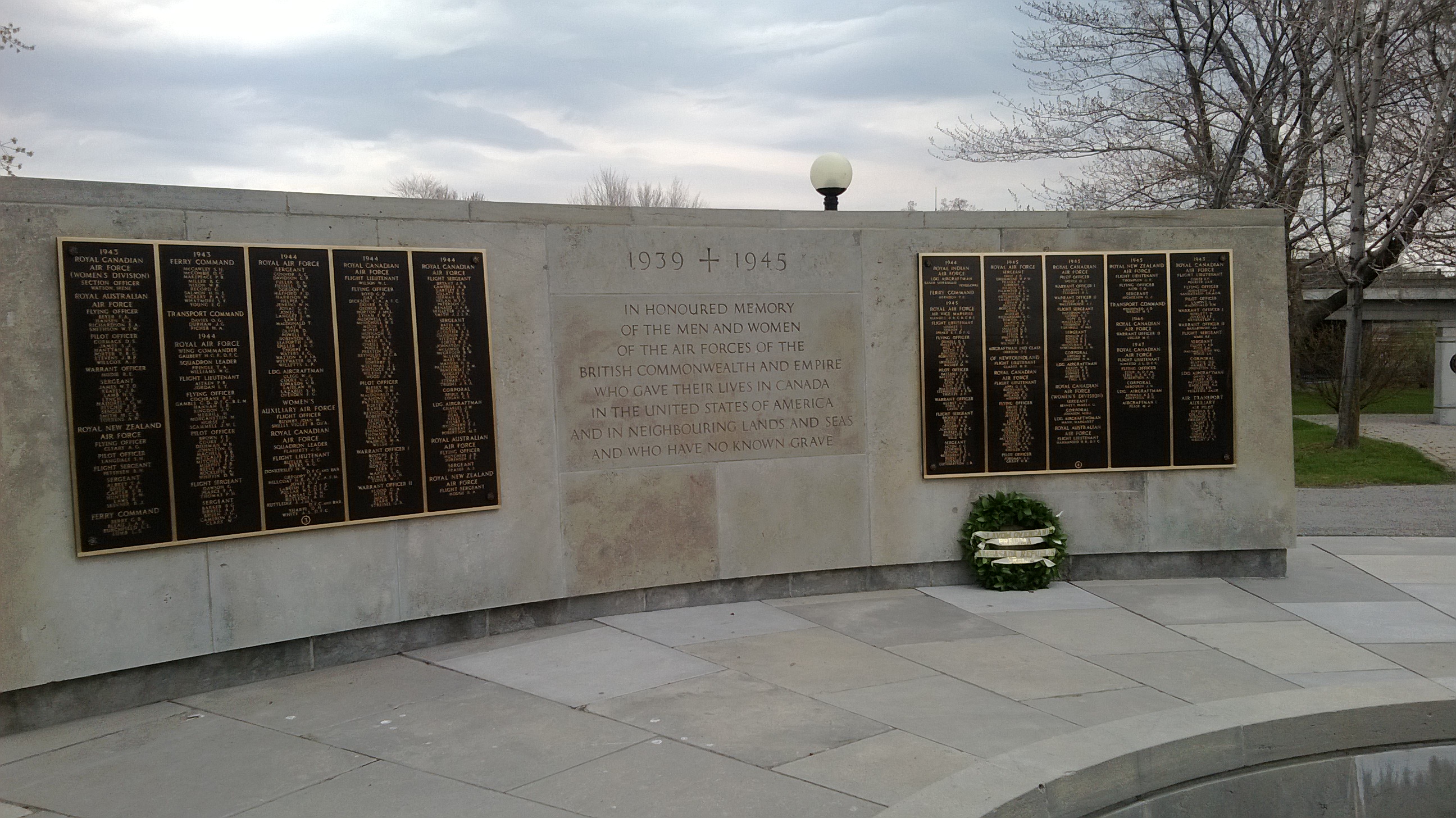 On April 27, 2014, a newly built church "St. Simeon Mirotocivi" in Calgary was consecrated
A large number of guests attended ceremony, including representatives of the clergy of Serbian Orthodox Church in Canada, as well as representatives of the other churches - Russian, Ukrainian, Romanian and American. Also, the senior representatives of the Government of Alberta, as well as many members of Serbian community were present.
At the opening ceremony, representatives of churches, Government of Alberta, and representative of the Embassy of the Republic of Serbia in Ottawa, Ms. Snezana Miladinovic, First Counsellor, held a speech, in which they praised Serbian community in Calgary, as well as the building of Serbian Church.
The celebration was accompanied by the program of the folklore groups "Morava", "Tara" and "Sava", a performance of the children's choir "Avala", as well as visiting group from Vancouver "Old Sounds".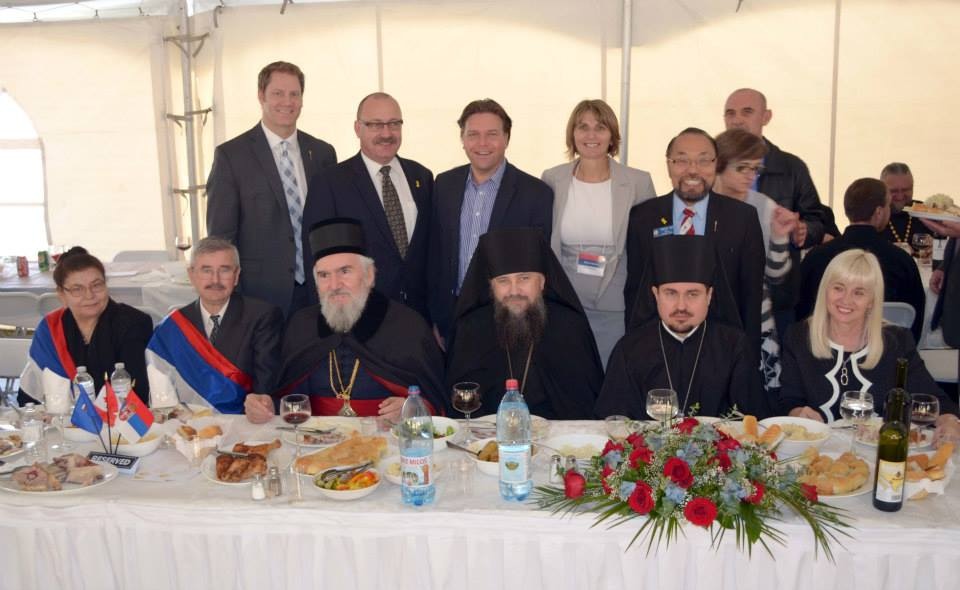 DACIC: EU membership top priority for government
THESSALONIKI, May 8 - Full-fledged EU membership is the top priority for the new Serbian government, Serbia's First Deputy Prime Minister and Foreign Minister Ivica Dacic said. He made the statement on Thursday at a meeting of EU and Western Balkan foreign ministers in Thessaloniki, Greece. The government is oriented towards completing the accession talks by the end of its term in 2018, and we expect that Serbia could become a full-fledged EU member by 2020 in that case, Dacic said. Serbia is committed to carrying out reforms in all fields - in particular, the rule of law, interior affairs and protection of human and minority rights, Dacic said.
NEW CABINET VOTED IN
BELGRADE, April 28 - On April 27, Serbian Parliament voted in a new cabinet helmed by Serbian Progressive Party leader Aleksandar Vucic consisting of 16 ministries and two ministers without portfolio. The cabinet was voted in by rollcall. A total of 198 MPs backed the cabinet, 23 were opposed and six abstained from voting. The new cabinet was officially set to start after the prime minister and ministers were sworn in. The new Serbian government is made up of: Ivica Dacic, First Deputy Prime Minister and Minister of Foreign Affairs; Zorana Mihajlovic, Deputy Prime Minister and Minister of Construction, Transportation and Infrastructure; Rasim Ljajic, Deputy Prime Minister and Minister of Trade, Telecommunications and Tourism; Kori Udovicki, Deputy Prime Minister and Minister of Public Administration and Local Self-Government; Lazar Krstic, Minister of Finance; Dusan Vujovic, Minister of the Economy; Snezana Bogosavljevic-Boskovic, Minister of Agriculture and Environmental Protection; Aleksandar Antic, Minister of Energy and Mining; Nikola Selakovic, Minister of Justice; Srdjan Verbic, Minister of Education, Science and Technological Development; Zlatibor Loncar, Minister of Health; Ivan Tasovac, Minister of Culture and Information; Aleksandar Vulin, Minister of Labor, Employment, Veteran and Social Issues; Bratislav Gasic, Minister of Defense; Nebojsa Stefanovic, Minister of the Interior; Vanja Udovicic, Minister of Youth and Sports; Velimir Ilic, Minister without Portfolio; Jadranka Joksimovic, Minister without Portfolio.
MAJA GOJKOVIC ELECTED PARLIAMENT SPEAKER
BELGRADE, April 24 - The Serbian parliament MPs on April 23 elected Maja Gojkovic, a member of the Serbian Progressive Party Presidency, as parliament speaker. She was backed by 194 MPs, 14 were against, while nine abstained from voting.
Gojkovic said that she would persevere in facilitating the equal rights and responsibilities of all MPs, regardless of whether they were from the ruling coalition or the opposition. In her first address to the parliament in her capacity as speaker, Gojkovic said it was a great privilege to be "the first among equals", but that it was also a huge responsibility.

Chamber of Commerce
On Thursday, April 10, was held the first meeting of the newly formed Canadian - Serbian Chamber of Commerce in Toronto (http://www.canadaserbia.ca). The event was attended by approximately 70 people, business owners and successful business people. Mr. Vukašin Dželatović, Consul and Trade Commissioner represented Consulate General of the Republic of Serbia in Toronto.
The mandate of the Chamber is to promote Serbian business community in Canada, to advocate for the business interests of people from Serbian community at the Canadian authorities and associations, as well as to straighten business relationships among member companies of the Chamber and businesses in Serbia.
We invite all companies (large corporations as well as one-person businesses and business professionals) that are interested to join the Canadian - Serbian Chamber of Commerce.
Courtesy visit to His Worship Mr. Jim Watson
In March 2014, Charge d'affaires, a.i., of the Embassy of the Republic of Serbia, Mrs. Mirjana Sesum-Curcic, paid a courtesy visit to His Worship Mr. Jim Watson, Mayor of Ottawa.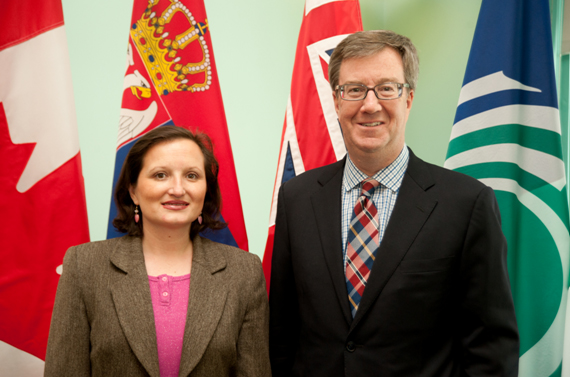 International Women's Day in Parliament
Speakers of Canadian Parliament, along with the Women Ambassadors of Ottawa, hosted a panel discussion and reception on March 25, 2014 on Parliament Hill to mark International Women's Day.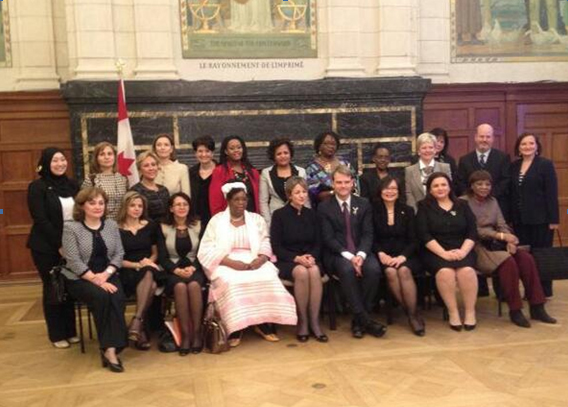 Canadian - Serbian Chamber of Commerce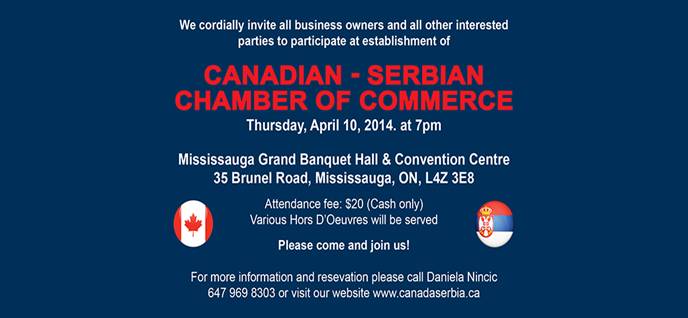 For more information please visit the Web sajt: